Why Fitness Premier
24/7 Clubs
Cost effective to open
Turnkey solutions
Backend operational support enabling our franchisees to focus on clients and enjoy their careers
High-profit margins
Earn a living by making a difference
Innovating the fitness industry through technology
Unique hybrid model that drives member experience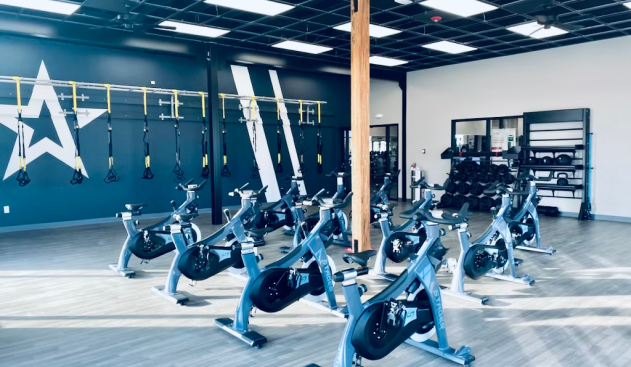 Ready To Own A Fitness Premier 24/7 Clubs?
Please complete the form below and we will be in touch shortly.
The Investment
Despite the ongoing challenges of the COVID-19 pandemic, Fitness Premier 24/7 Clubs has continued to see systemwide revenue increases year-over-year and has also rolled out several initiatives to cut down on costs and increase average ticket sales. 
| | |
| --- | --- |
| Estimated Total Investment | $264,350 - $585,000 |
| Franchise fee | $49,500 |
| Minimum net worth requirements | $500,000 |
| Royalty | 6% |

How much can I make?
2022 Median Annual Gross Sales
$595,809.33*
*According to Item 19 of the Fitness Premier Franchise Disclosure Document compared with the average annual sales for 2021 at $491,443.86, with 2022 reporting a 17.52% increase.
innovating & differentiating the fitness industry
THrough Tech
We have cut out an entire person (which drops to the business owners bottom line) by adding front of the house technology that facilitates many functions for both members and guests.
Through Multiple Business Units under One Roof
While other boutique fitness clubs focus on one core service, Fitness Premier 24/7 Clubs reach a wide range of needs, offering everything from group workouts, team and personal trainings, cardio and strength equipment, child care, and recovery amenities. This gives franchisees multiple revenue streams to tap into. 
Backed by franchise executives
Fitness Premier 24/7 Clubs offers entrepreneurs the opportunity to join a brand with the support, innovation, technology, marketing, culture and product differentiation they need to succeed. Fitness Premier 24/7 Clubs franchisees can bring a holistic wellness club to the communities they serve.
helpING with all financial aspects
Fitness Premier 24/7 Clubs helps with all financial aspects of the business, overcoming member issues, equipment licenses, backoffice billing, and ongoing marketing/promotions. The team takes the headache off of the franchisees so they can focus on building the club, working with clients and enjoying their careers.
shaped For franchisee Success
With a dedication to doing whatever it takes to help franchisees thrive, Fitness Premier 24/7 Clubs' team provides ongoing leadership training and development.
Meet our Team
70% of the Fitness Premier 24/7 Clubs team are franchisees
Fitness Premier 24/7
Clubs' Story
Fitness Premier 24/7 Clubs began as a fitness center that emphasizes personal attention and customized workout plans. Through the years, it developed into a health club option that provides clients with the systems, programs and support they need to reach their goals. In 2016, the concept began franchising. This fitness concept has an affordable business model, high-profit margins and a robust suite of support, making it one of the fitness industry's most exciting new opportunities.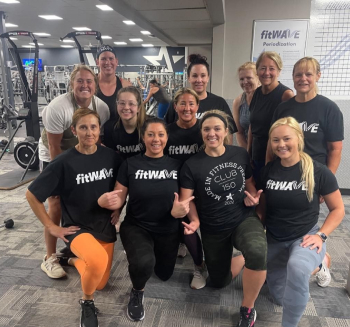 Our Culture
Our culture is like the beating heart of a thriving community, where we're focused on growth and having fun while doing it. Our culture is defined by our building support staff to handle everything our franchisees don't want to. We have also built our corporate team to be able to support a 100-unit system as we eye continued growth.
Fitness Premier 24/7 Clubs helps people take their first steps
toward success
Whether it be helping clients reach their fitness goals or helping franchisees reach their entrepreneurial goals, the Fitness Premier 24/7 Clubs culture is all about individualized support.
Uplifting corporate & Franchise Community
One of the most encouraging aspects of working with Fitness Premier 24/7 Clubs is how close-knit everyone is. Franchisees are in close communication with each other and even attend leadership meetings together.
Franchisee Testimonials
"We were always on the same page when it came to ethics and values. I knew they had an amazing product and facility, and their processes and policies were top-notch. It just made sense for me to join forces with Fitness Premier and bring their fantastic fitness experience to Blue Ridge."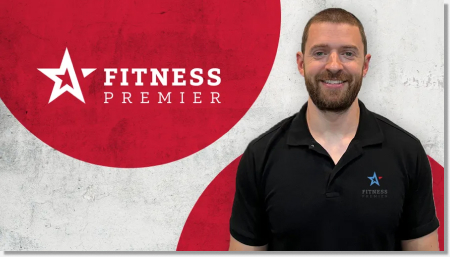 Franchisee Testimonials
"You have to be open and coachable in regard to every area of the business. Personally, I had no experience in business. But I learned so much by listening to people who knew more than I did every single day."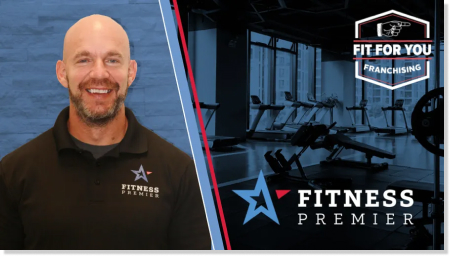 Franchisee Testimonials
"Everyone wants to be a business owner at the end of the day — to be their own boss in some shape or form. Jason and Fitness Premier made that available to me. They helped me figure out the best path to keep me financially stable."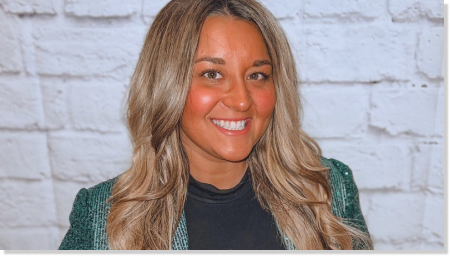 Locations Available for Franchising
Locations Available
for Franchising
Today, Fitness Premier 24/7 Clubs has expanded to include 19 locations throughout the country, mostly in smaller markets where other competitors don't usually operate. Fitness Premier 24/7 Clubs locations have seen advantages with this unique strategy, producing large volumes that can result in a strong return on investment for franchise owners.
The average community size where a Fitness Premier 24/7 Clubs goes has between 15,000-20,000 in total population in a 5-mile radius. You can own and serve your hometown, even if it is a smaller market ("Badassess in Badass Towns").
Are you an existing facility?
We are interested in talking with you.
Learn more about how we can turn your existing facility into a Fitness Premier 24/7 Club!
Research the Fitness Premier 24/7 Clubs
Franchise Opportunity